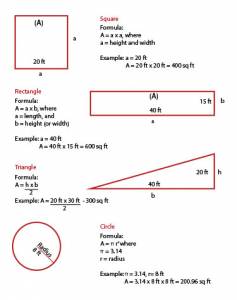 First Step: Determine area (L x W) = area
Second Step: Determine square yard (area from step 1 divided by 9)
Our Sod is priced by the square yard.
A standard pallet of sod covers 50 square yards = to 450 square feet
A standard pallet of sod weighs from 1,500 to 2,000 lbs.
Each small roll = One square yard = 9 square feet = (24″ x 54″)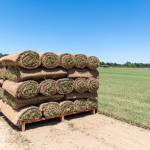 A Standard Big Roll of sod is 42 inches wide x 100 feet long
One Big Roll = 40 Square Yards = 360 square feet. Ideal for large jobs, such as a sports field, recreational park, or any large yard with wide open space
You will need an attachment for your tractor (35-40 Horse power min) to unroll the sod. Poinsett Turfgrass has these available for use on a first come, first serve basis, with deposit required.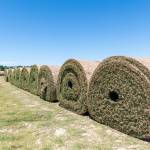 Sod is a perishable product and is cut to order.